Health & Wellbeing Retreat de'MAR – Vrmac
Prcanj is embraced by the Boka Bay oasis of health, an established and recognized region for healing powers of the sea and the winds. Legends suggests its founders were the Boka warriors who connected it with Venice and Constantinople, today's Istanbul, whilst history itself records it was this exact location from which Ivo Vizin started his trip around the world with his sailboat. The magical attraction and the healing properties of this part of the Boka Kotorska Bay, one of the most beautiful of the southern Adriatic, was unraveled upon his return. The first local sailor to sail the world, exhausted by an adventure that lasted for months, did not need medicine or doctors, only the powers of the air and water on the Cape of St. Mark.
The indescribable beauty of the Bay of Kotor, beaches, healing air currents, healing powers of the sea and winds, algae, conifers, and mountain flora of Orien and Lovcen that rise above the coastline and protect the bay from the open seas and the cold winter climate - make this locality a unique oasis.
Ivo Andric once wrote "There is no flower here without a scent".
What makes Prcanj so unique:
Abundance of sunny days, sea air and water – Thalassotherapy (Greek ϑάλασσα: sea + therapy), a medical application of all healing factors of the sea and the coast. These factors are divided into three groups: 1. Thermal-hygienic assembly which consists of clean sea water and air, winds, sunlight and use of Psammotherapy, hot sand therapy; 2. Actinic composition, which consists of bioactive infrared radiation, ultraviolet, and visible rays of the solar spectrum whose effect on the coastline is increased due to the sea surface reflections; 3. Aerial composition which encompasses a specific air composition, or rather the absence of pollution, especially smog, and the increased beneficial presence of aerosols such as sodium chloride, magnesium, iodine and others, as well as essential oils from plants.
Sea and sea air have a beneficial effect on respiratory problems and allergies, they strengthen immunity and encourage detoxification of the body, relieve stress, alleviate issues of musculoskeletal system, relieve pain, reduce inflammations, and help and aid with sinus problems.
Sunbathing supplies our bodies with Vitamin D, which is of crucial importance in maintaining the overall health and wellbeing our bodies due to its numerous functions in our organism. Vitamin D has many benefits to the human body: it prevents obesity, strengthens the lungs, reduces the risk of asthma, helps in treating eczema and psoriasis, strengthens the immune system, lowers our blood pressure, and decreases our cholesterol levels. Lack of Vitamin D also affects bad mood as it reduces serotonin level, our hormone of happiness.
In the most beautiful and magnificent part of Montenegro, the Kotor Bay, fresh sea air unites with the pleasurable mountain currents. The sea here is fresh and clean, the climate and microclimate mild and healing. With the assistance of amazing nature, the best and leading health offers from the fields of physical and rehabilitation medicine, medical wellness, and antiaging treatments, your wellbeing, your stay and your vacation in the beautiful resort will become an oasis of harmony and health. Prcanj, as a petite natural secluded haven located in one of the most attractive Mediterranean bays, with the medical center Health & Wellbeing Retreat de'MAR Vrmac of the Blue Kotor Bay Premium Spa Resort, will provide you with a unique experience and a holistic approach to health recovery and wellbeing.
Health & Wellbeing Retreat de'MAR – Vrmac is the jewel of Blue Kotor Bay Premium Spa Resort, a modern and newly opened hotel dedicated to adults only, which offers the possibility of using inpatient stationary programs and outpatient physical therapies, as well as anti-aging treatments.
Programs
∞ Prevention of disease – detoxification
∞ Regeneration and rejuvenation
∞ Respiratory rehabilitation and post-COVID revitalization
∞ Strengthening of the immunity
Physical Therapy
∞ Physical therapy of painful joints and spine
∞ Physical therapy and rehabilitation of sports injuries
∞ Preoperative physical therapy and rehabilitation
∞ Postoperative therapy and rehabilitation for rheumatism and osteoarthritis
∞ Physical therapy of neurological diseases of peripheral nerves
Beaty anti-aging treatments
∞ Body Shaping – non-invasive body shaping treatments.
∞ Anti-cellulite treatments – highly effective modern therapies for cellulite removal (X-Wave shock wave therapy (or acoustic wave), EMTone, Targeted Pressure therapy)
∞ Anti-aging or rather aesthetic mesotherapy, hyaluronic dermal fillers, Botox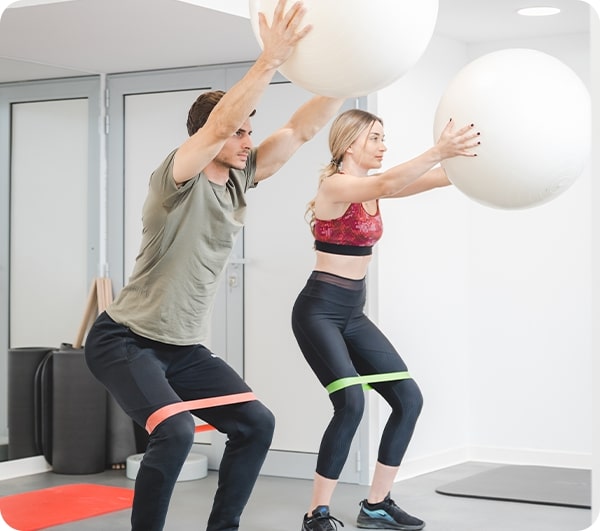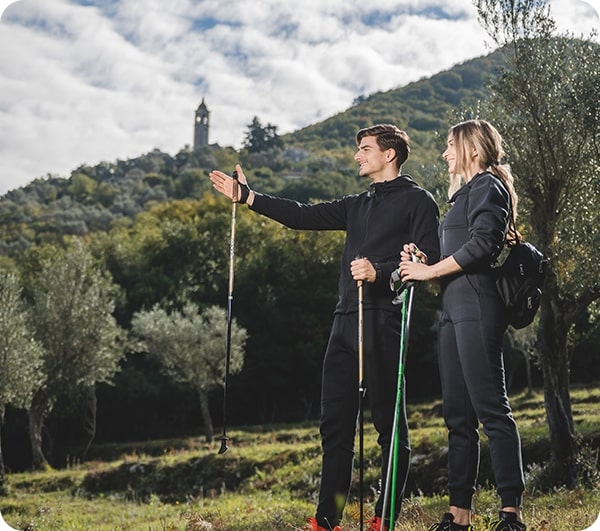 Breathe in vitality